November 30, 2022, 9:30 - 16:30 GMT
Mullingar, Ireland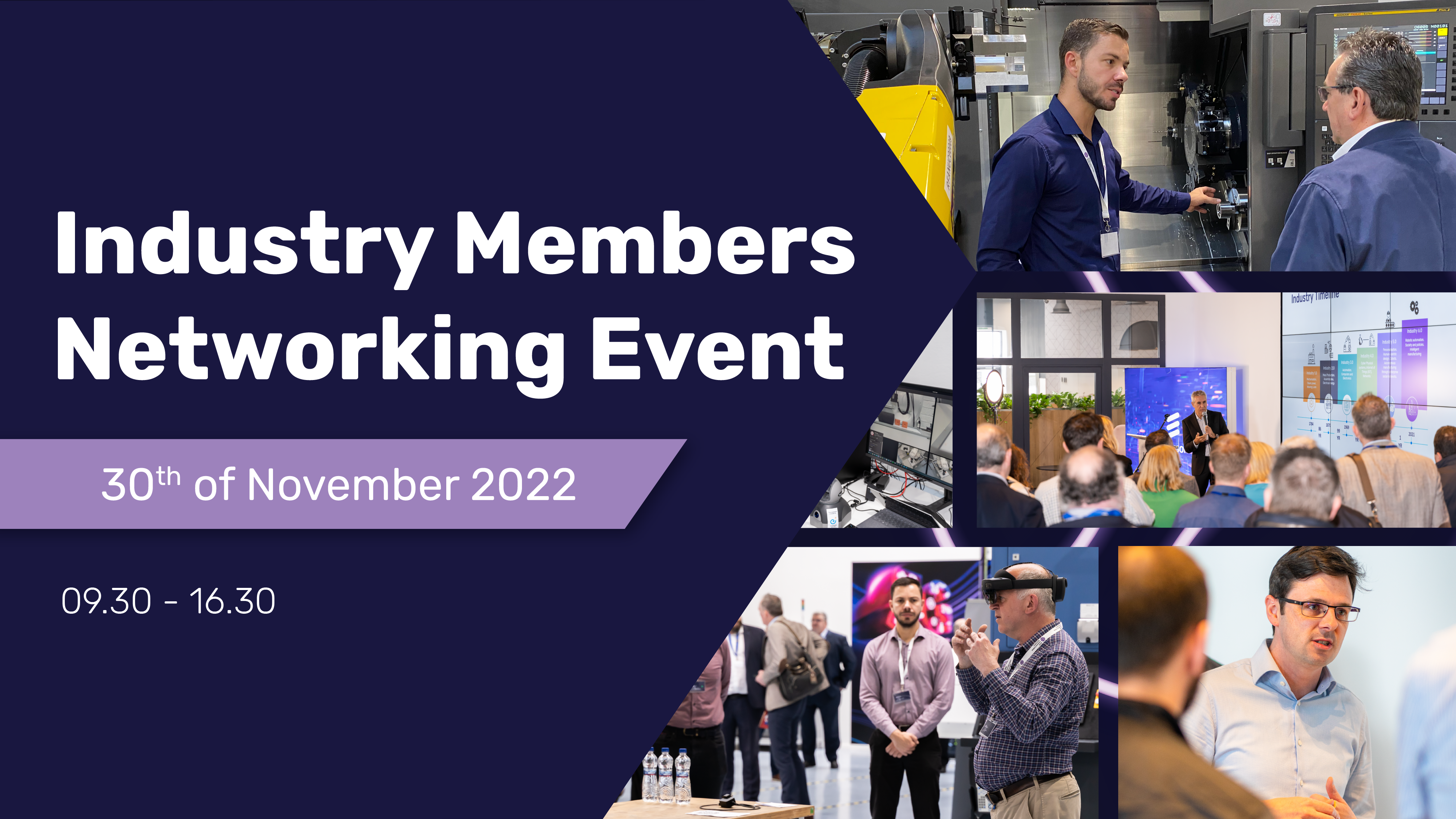 ADMA TranS4MEr's coordinator, Irish Manufacturing Research (IMR) is organising an xChange event on November 30 in the framework of the IMR's Industry Network Day, a members-only event enabling industry members to speak openly with peers on diverse topics and technologies. IMR members network includes over 100 industry partners, both SMEs and MNCs from diverse sectors, sharing their stories on their transformation journeys.
Through 12 technology workshops, attendees will get to discuss examples of what has worked, what didn't work, the challenges and the benefits in multiple areas of technology with industry peers who've walked the journey. There will also be 4 thematic workshops on collaborative funding, with information on what's available, how to apply and Q&A with the funding experts.
The ADMA TranS4MErs team, with TranS4MErs Lise-Ann Sheehan and Chris Judge, will introduce the project's opportunities for manufacturing SMEs, service providers and industry experts linked to our Acceleration Programme and the ongoing Open Call.
Location: Irish Manufacturing Research AM Lab, National Science Park, Dublin Road, Mullingar, Co. Westmeath N91 TX80
Agenda and registration at this link