June 19, 2023, 13:00-15:00
Conference hall of Arsenal, Biržai, Lithuania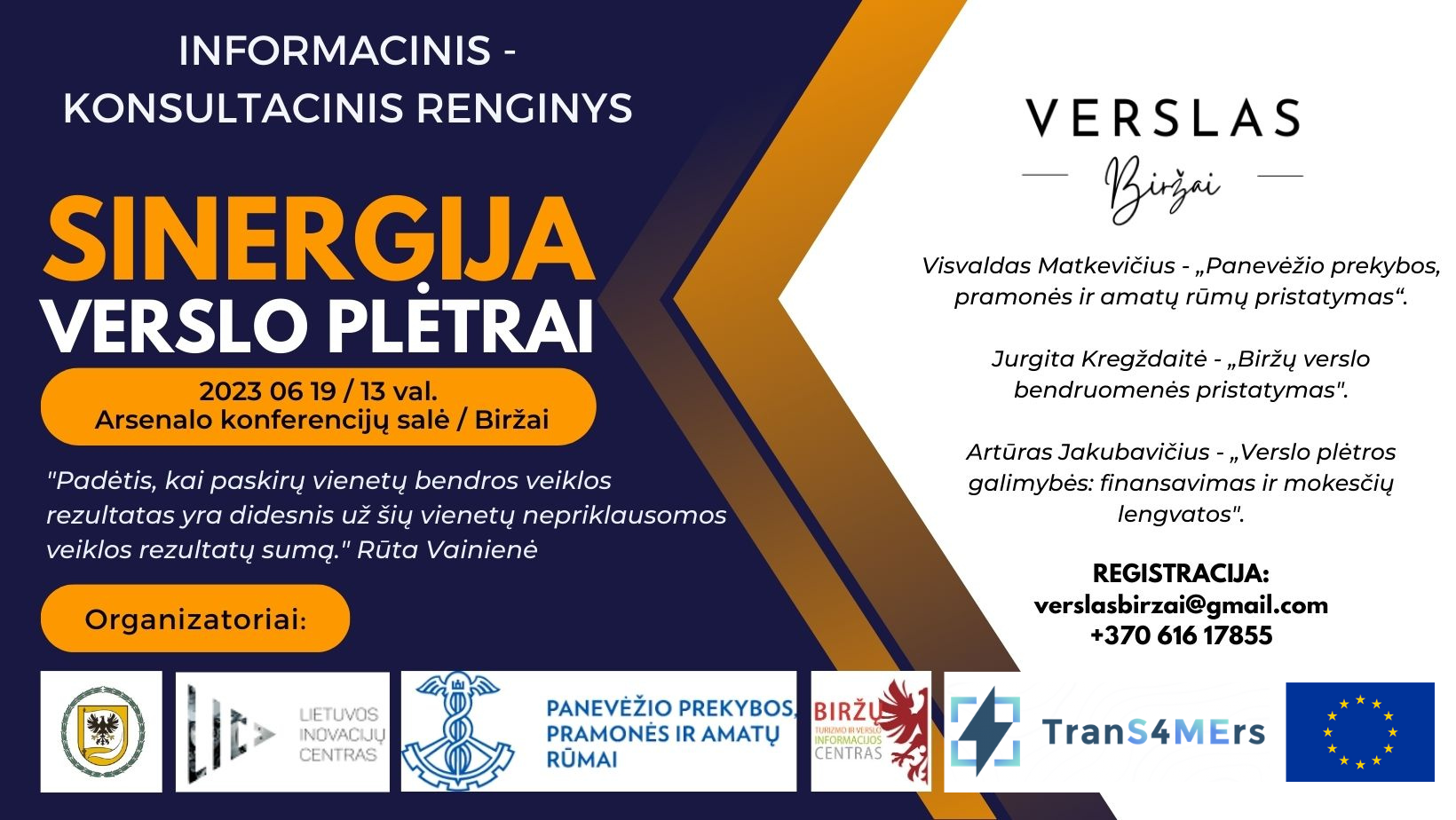 The experts of Lithuanian Innovation center are going to participate in the 7th xChange Event in Biržai.
Small businesses operating in the regions often face various challenges when trying to take advantage of various subsidies and financing for businesses. Innovation and digitalisation are gaining an increasing share of subsidies and funding in calls for funding. Administrations of Biržai district municipality in cooperation with the Lithuanian Innovation Center, and promoting local business and innovation implementation for SMEs, invites entrepreneurs from the region to the upcoming meeting.
The following topics will be discussed during the event :
Sources of financing innovation in Lithuania;

International innovation funding programmes/opportunities;

ADMA Trans4MErs possibilities for manufacturing industry;

Innovation support services for business: opportunities and benefits.
Trans4MErs of Lithuanian Innovation Center invite manufacturers of Biržai region to discuss their possibilities to become factories of the future.
Registration by e-mail: lic@lic.lt