–
April 5th, 2023 - 09.00-16.00 (Vilnius time)
Vilnius, Lithuania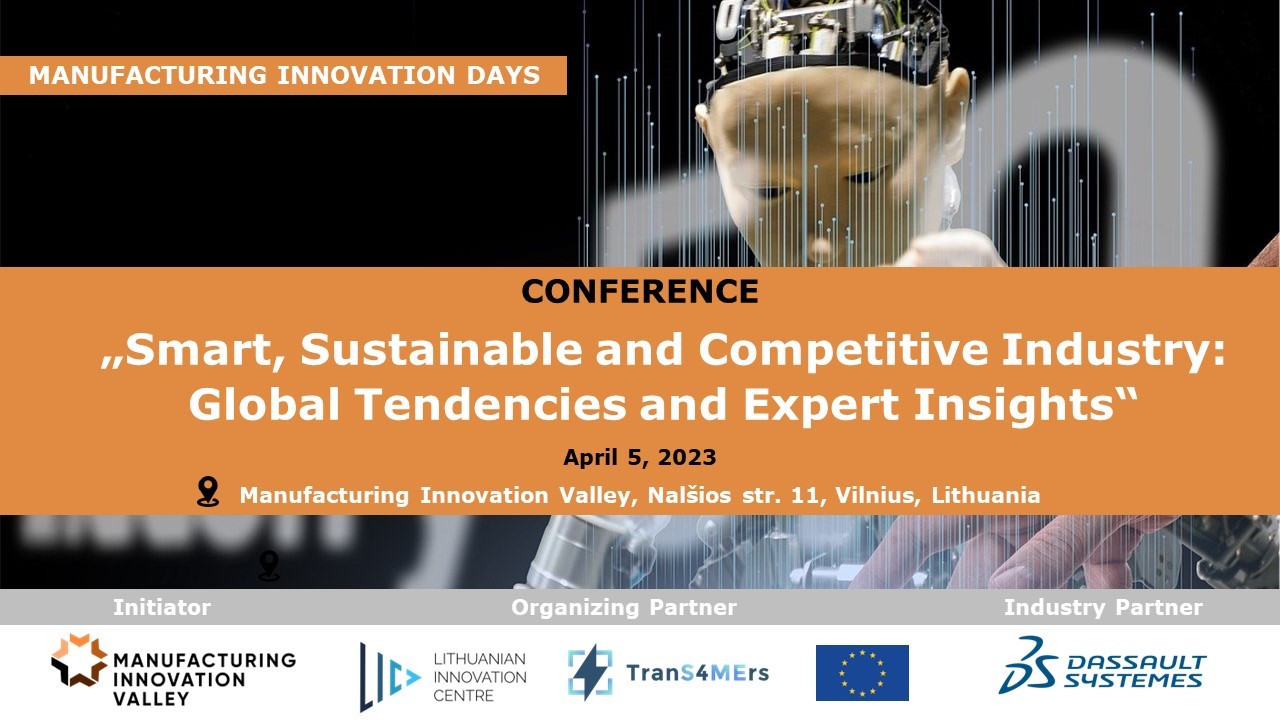 Introducing the first-ever Manufacturing Innovation Days in Lithuania, which will take place on 4-6th of April in Vilnius. The event is aimed at those who are interested in developing new technologies, looking for inspiration, contacts, and new experiences in manufacturing or new technological solutions.
The event will focus on manufacturing, innovation, robotics, new technology trends, and opportunities for businesses, startups, the younger generation, innovation experts, and industry players. The overall objectives of this event are to present new technology trends in robotics and manufacturing, to reveal Lithuania's innovation potential in manufacturing, and to ensure closer cooperation between industry, business and academia.
On the second day of the event, April 5th, Lithuanian Innovation Centre, together with partners from Manufacturing Innovation Valley, is organizing a conference called "Smart, Sustainable and Competitive Industry: Global Tendencies and Expert Insights". Participating SMEs will have the opportunity to gain useful knowledge by meeting digitization experts and service providers as well as initiating one-on-one consultations with Lithuanian Trans4mers.
Venue: Manufacturing Innovation Valley, Nalšios str. 11,
Find the agenda here.
Register at this link.