February 10th, 2023, 10.00-14.00 (Vilnius time)
Vilnius, conference hall at "PACAI"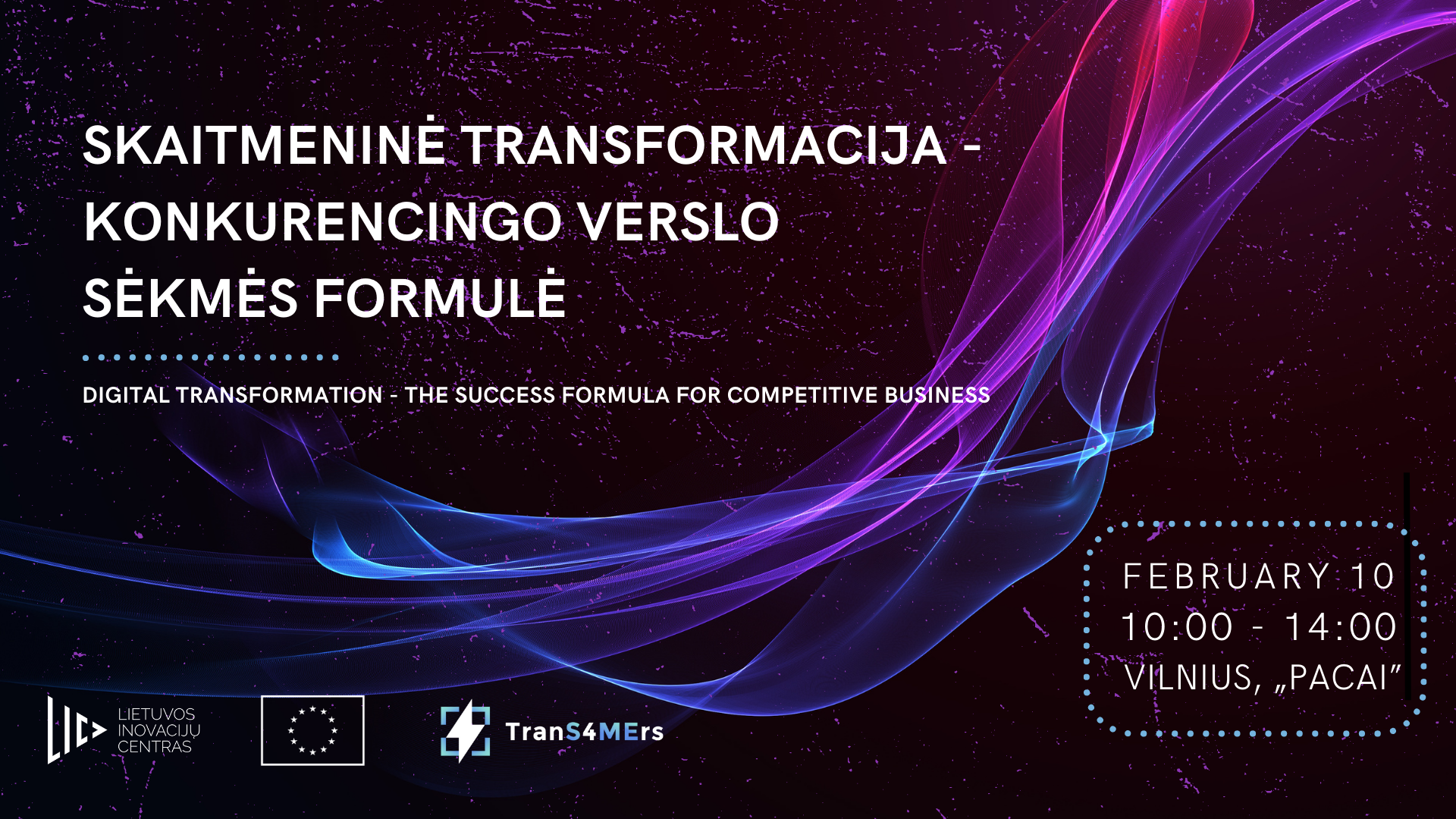 The ADMA TranS4MErs team from the Lithuanian Innovation Centre (LIC) is preparing to host its third xChange event in the capital city of Vilnius, which is considered to be rich for the variety of different digitization services, provided to industry representatives on a daily. For example, Vilnius is home to as many as fifteen Digital Innovation Centres and one European Digital Innovation Centre.
LIC invites companies to take part in this event and learn about the different digitization opportunities to become more competitive industry players. In addition, participants will also have the opportunity to meet with Lithuanian TranS4MErs, complete the ADMA TranS4MErs Scan and receive one-on-one guidance on their digital transformation journey.

Speakers:
Vidmantas Janulevičius – President of the Lithuanian Confederation of Industrialists, Founder, and CEO of BOD GROUP.
Ph.D. Artūras Jakubavičius – Head of Innovation support services department at LIC, associate professor at Vilnius TECH university.
Ph.D. Mantas Vilys – director at LIC, representative of the EEN in Lithuania and European Digital Innovation Centre E-DIH4IAE.
Gintaras Vilda – director at Manufacturing Innovation Valley, International Innovation Expert at Lithuanian Confederation of Industrialists.