November 29, 2022 - 10:00 CET
Online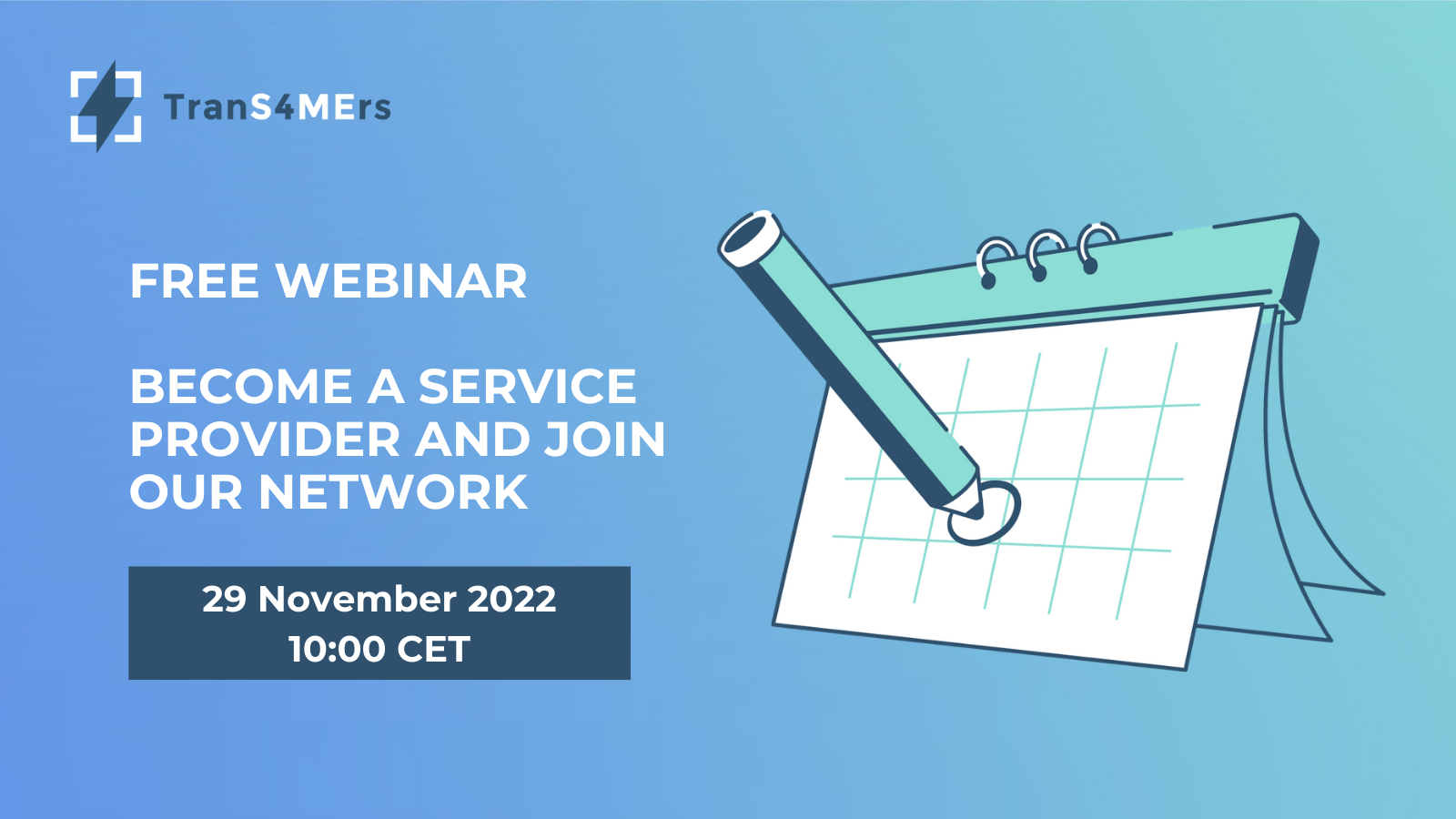 On 29 November, we are organising our third live info session "Become a Service Provider and join our network".
Do you provide innovative services and tools for the digital transformation of manufacturing SMEs? Would you like to become part of the ADMA TranS4MErs pan-European network and connect with ambitious industry professionals in your region and across the EU?
Apply to join the programme, gain the ADMA TranS4MErs Quality Mark and showcase your services and tools in our go-to catalogue of transformation-related toolkits!
Join the live webinar led by Hanna Kim (IMP3ROVE) to learn more about the onboarding process and the business opportunities offered by the ADMA TranS4MErs project.
Click on the following link to register https://us06web.zoom.us/meeting/register/tZEpcOuhqzMuG9ywQNL2SFLAqEj5nE9s-mPJ