November 29 - December 1, 2022
Tampere, Finland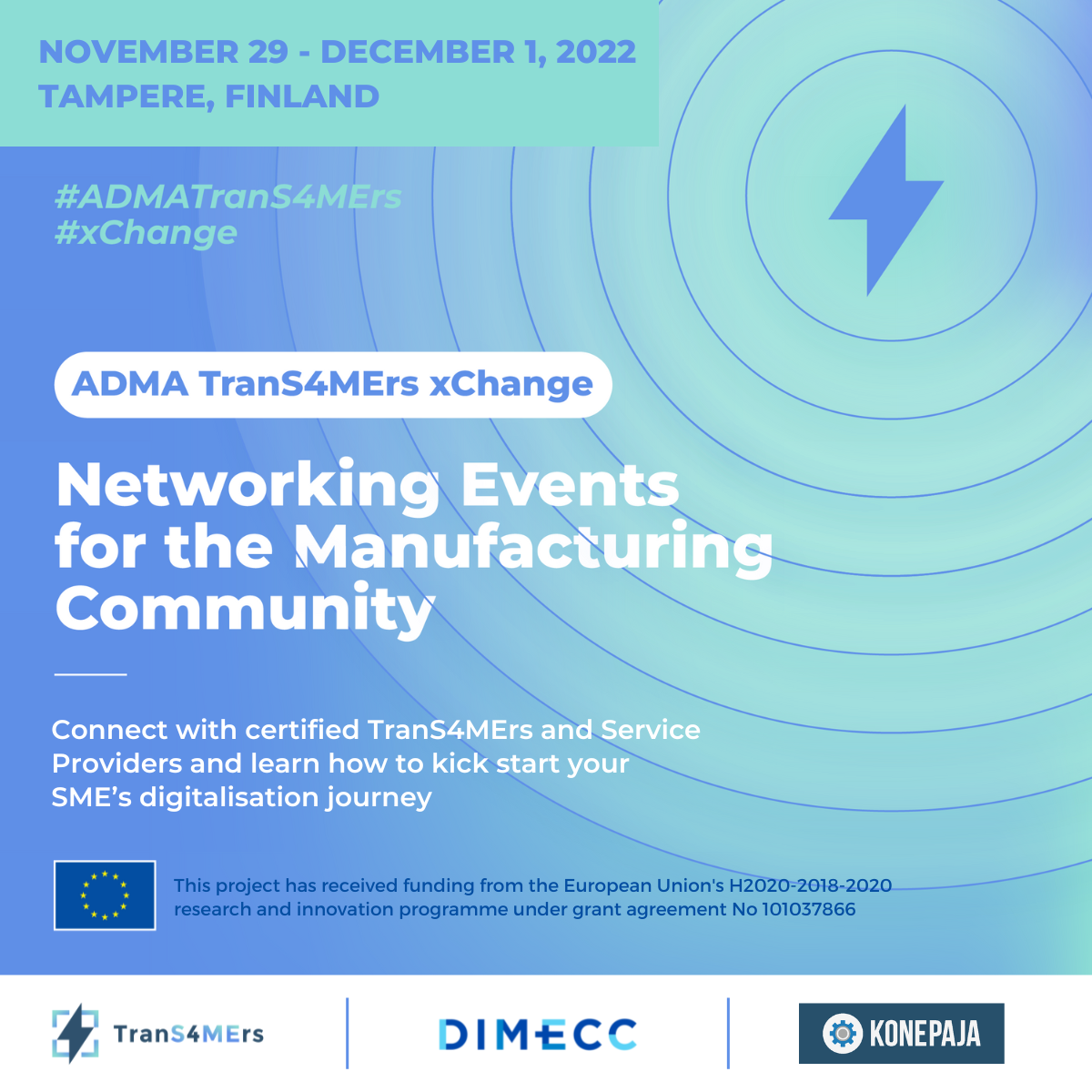 Our Finnish partner DIMECC will participate in the Engineering Works Trade Fair in Tampere between 29 November and 1 December.
Under the title "Machinery and equipment for a competitive industry", the main topics of the upcoming Engineering Works Trade Fair are advanced machinery, modern workshops and smart investments. The event will showcase machine tools, plate machines, welding and joining tools, automation and robotics, maintenance and industrial services for decision-makers in the metal industry.
Amongst the key speakers, the agenda features Ilkka Halava, Future Reasearcher, business coach and CEO of Prime Frontier Oy and Future Works Oy and Antti Merilehto, awarded author with experience from Google, Finch Finland and Houston Analytics.
Meet the DIMECC team at their stand to learn more about their services and the ADMA TranS4MErs project and available opportunities for players in the pan-European manufacturing industry.
Register here!