November 9, 10.00-14.00, Lithuanian Time
Venue: Panevėzys Science and Technology Park, Lithuania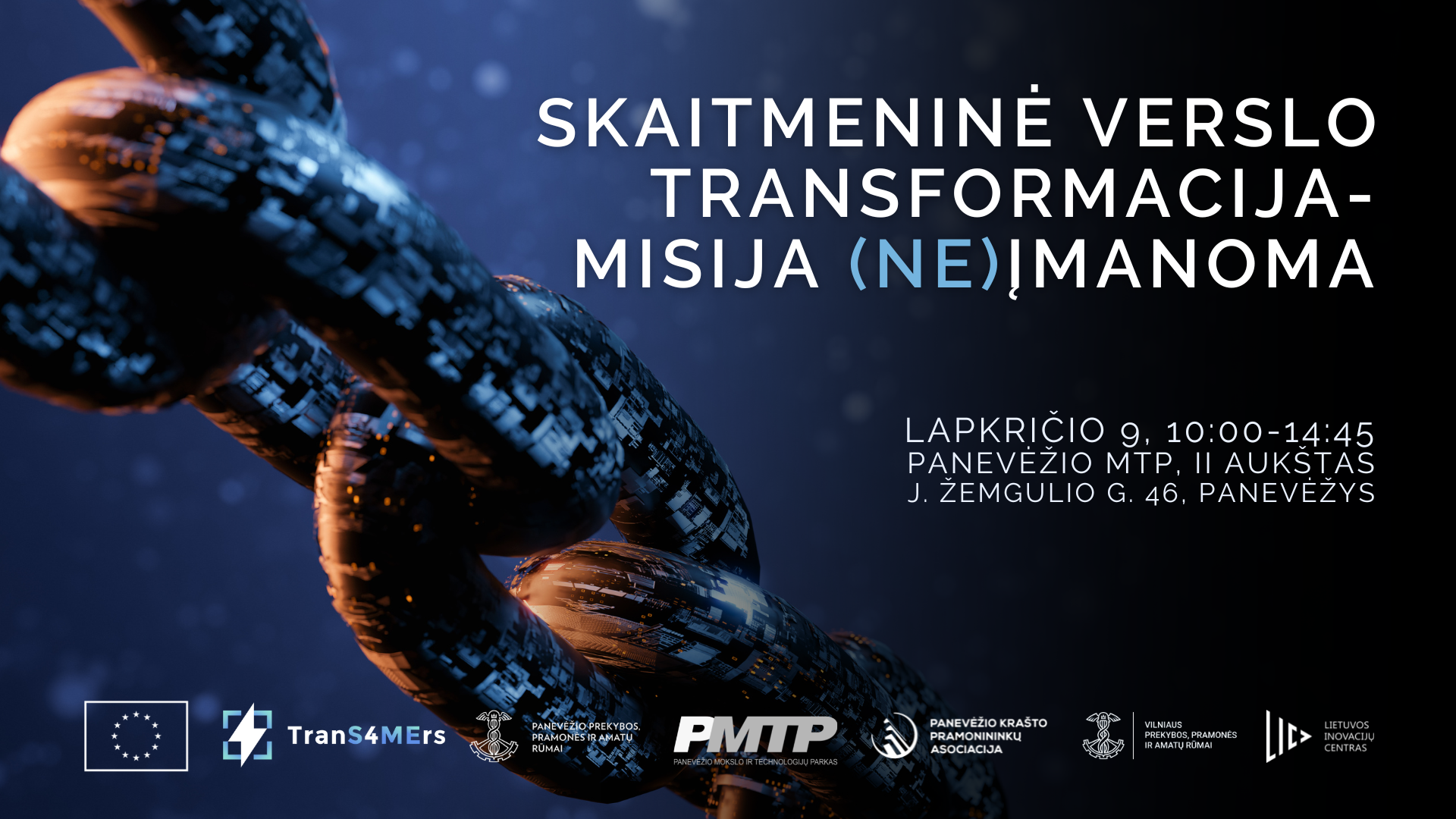 The ADMA TranS4MErs teams from the Lithuanian Innovation Centre and Vilnius Chamber of Commerce, Industry and Crafts organizes its second joint xChange event in Panevėžys, the fifth largest city in Lithuania, with the greatest potential of manufacturing companies for the development of advanced and digital technologies.
LIC and VCCIC invite companies to find out what opportunities, both international and national, are offered for their business, to get familiar with the new Aggregate Manufacturing Digitalisation Index 2022 presented by LIC, and get acquainted with digital transformation experts.
During the event organized at Panevėzys Science and Technology Park participants can get to know the ADMA Trans4mers project, familiarize themselves with the ADMA Scan, and learn how to apply to the ongoing Open Call for the digital transformation. After the event, Lithuanian TranS4MErs will meet SMEs for individual discussion.
Learn more about the event here: https://inovacijos.lt/lt/renginys/skaitmenine-verslo-transformacija-misija-neimanoma
Registration for SMEs: https://bit.ly/3f26dMp