ADMA TranS4MErs supports manufacturing SMEs on their digitalisation journey through the creation of a pan-European network of knowledge delivery connecting ambitious SMEs, certified TranS4MErs, and innovative service providers.
SMEs are at the heart of our project, and to ensure that we deliver the top-quality services they need to become Factories of the Future, we have been reaching out to experts from the industry, society, and academia across the EU to join our Advisory Board.
Today we continue our Advisory Board members interview series with Martin Goroško, Head of Business Development at Tallinn Science Park Tehnopol, the biggest science and business campus and Startup Incubator in the Baltics.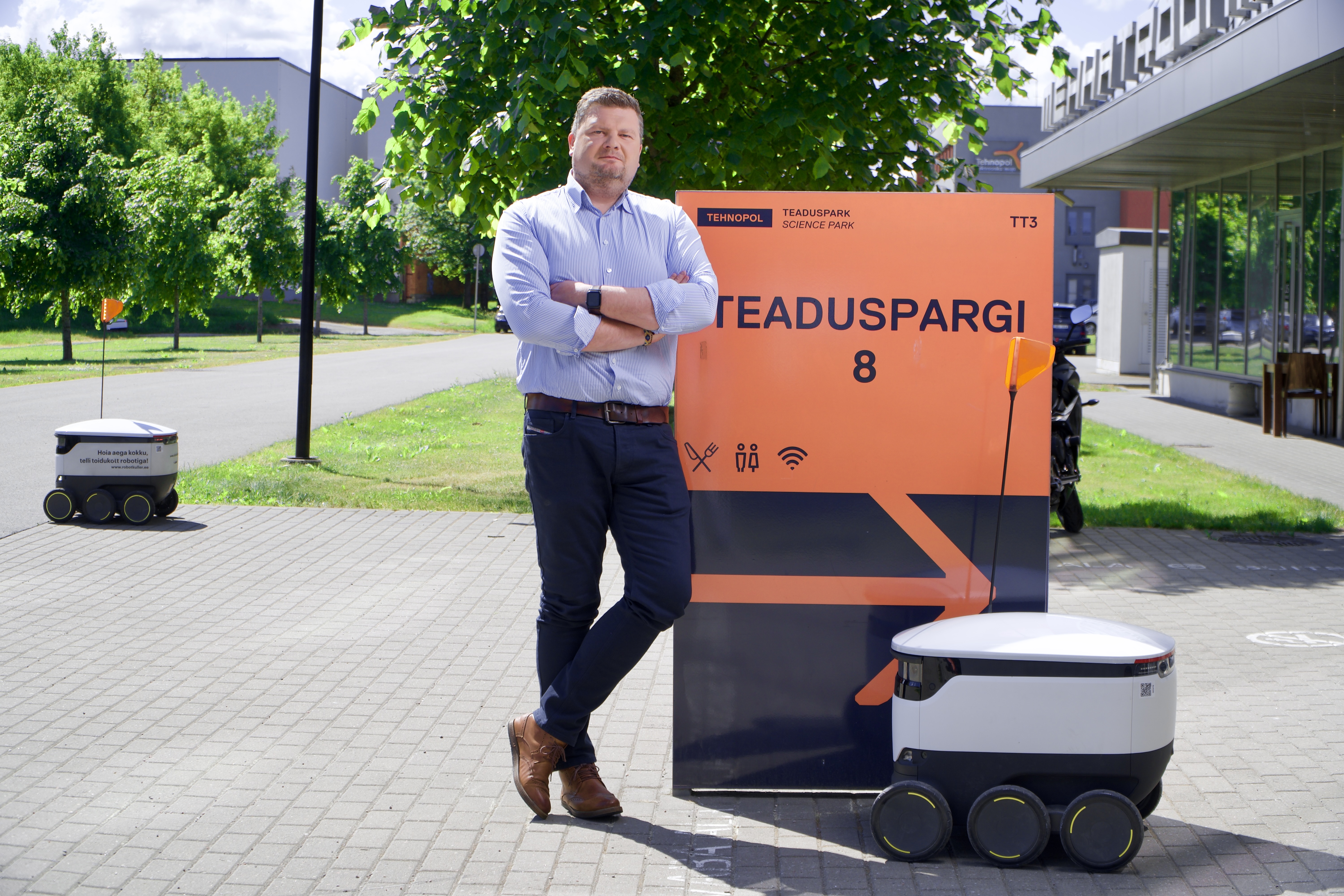 Thank you for being here with us, Martin! Can you tell us a little more about yourself and your professional background?
I have been a huge fan of innovative technologies and companies my whole life. I love working with entrepreneurs - as a mentor or expert - who wish to create something spectacular and change the world for the better. Professionally, I have had former positions in the field of marketing and sales, being a small-time entrepreneur at the same time. For the past 14 years, I have been part of the Tallinn Science Park TEHNOPOL Foundation, starting with the lead of Marketing and Partnerships, then building up one of the largest Business Incubators in the region, and today developing the core set of services of the park. This experience has allowed me to support and work with more than 300 tech companies in the areas of ICT, deep-, green-, smart city-, health- and governmental tech. I am also quite an active business angel, a member of the Estonian Business Angels Network, and have a micro portfolio of investments in early-stage tech companies.
What drew you to the ADMA TranS4MErs project, and what are your expectations for the programme?
It was mostly to do with the mission of the project. I think it tackles the right kind of challenge that all the manufacturing SMEs are facing. To stay ahead of the competition, you need to be able to optimize your processes, and digital transformation is mostly inevitable. ADMA TranS4MErs has a good approach to tackling the digital transformation challenge as it gives the companies the right tools, know-how, mentor support, and peer-to-peer learning moments. I know that companies are motivated to take the turn into more innovative and smarter manufacturing. I like to believe that projects like ADMA TranS4MErs give them the final push to start the strategic digitalization bath.
From your experiences, what are the main challenges Estonian companies are facing in the European and international markets? How could they boost their competitiveness?
I think Estonia's manufacturing companies face similar challenges as those all over Europe. The willingness to become a more advanced and digitally outstanding manufacturing company is very high, but the strategy of reaching there misses important know-how and insights. Where to start? How to understand if I do things right? How to estimate the ROI of the digitalization process? When can I say that the digitalization level is optimal for my company? What are the short-term and long-term values? These questions are the ones most manufacturing SMEs are considering, and tackling them together makes all the difference.
What advice would you give to an SME starting their digital transformation journey?
There are no shortcuts when you want to become a digitally advanced company. Also, there is no direct route to take in terms of actions and investments. Each company has its own DNA, and changing it for the better requires personalized strategy, action plan, and execution power. I would suggest setting measurable KPIs the company wants to achieve through the digitalization process and then breaking the action plan into small (and measurable) sprints. Keep in mind that the resources are always limited, and you just cannot make the change happen overnight. Small achievements keep you going, make the whole process understandable, and most importantly, you can change the course if something is not going as planned. While setting up your personal plan and strategy, try to learn as much as possible from the others. It would be wise to follow successful digitalization cases that match your industry and business verticals. Also, it's very good to find out where others have failed. Knowing that keeps you from making wrong investment decisions and saves you a lot of time.
Anything else you would like to share?
I would like to address a call for action for all European manufacturing companies. Firstly, initiatives like ADMA TranS4MErs are designed to help you, and it would be wise to join the digital transformation mission with like-minded experts, partners, and fellow SMEs. Support and peer-to-peer knowledge exchange is something that gets things going, and let's be brutally honest – there's absolutely nothing for you to lose. Secondly, I would suggest companies keep an open mind and think-big attitude while participating in the program. I have been in touch with many manufacturing SMEs and know that the changes are always hard. However, keep in mind that it all starts with small wins and dedicated development sprints, and if you are willing to take action, you'll achieve your strategic goals.