ADMA TranS4MErs supports manufacturing SMEs on their digitalisation journey through the creation of a pan-European network of knowledge delivery connecting ambitious SMEs, certified TranS4MErs and innovative service providers.
SMEs are at the heart of our project and to ensure that we deliver the top-quality services they need to become Factories of the Future, we have been reaching out to experts from the industry, society, and academia across the EU to join our Advisory Board.
We are very happy to welcome our third Advisory Board member Mark O'Sullivan, Global Business Development Director at iQuTech and Blocworx.
Mark's areas of expertise range from reverse logistics to aftermarket services and digitalisation, with over 20 years of experience in designing and implementing sophisticated service solutions for his clients.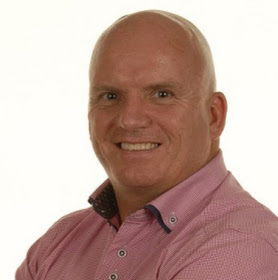 Thank you for joining us, Mark! Can you tell us a little more about yourself and your professional background?
I have two interests which in recent years have merged somewhat – Reverse Logistics (Circular Economy) Management and Digitalisation. I started my career as a Debug Technician for Dell's European Service Centre (ESL), where I repaired motherboards that would be then returned to service stock. Dell and ESL would give me the education and experience to start my own repair & refurbishment business, iQuTech, in 2003. My interest in Digitalisation started in 2012 when we built an in-house system developed for a returns centre in Roermond in the Netherlands, which was to form the catalyst to create a new company, Blocworx, to allow companies to digitalise their manufacturing and return processes.
My other interests are related to furthering the advancement of manufacturing SMEs and this has led me to sit on various clusters & SME-related boards.
What drew you to the ADMA TranS4MErs project and what are your expectations for the programme?
Digitalisation, Sustainable Manufacturing and SMEs are three elements that attracted me to the ADMA TranS4MErs project. My experience in all three elements will hopefully allow me to assist and support the project via my Advisory Board role.
In your opinion, what are the key challenges for Irish manufacturing SMEs that want to start their digitalisation journey?
In my opinion, the primary challenge that Irish manufacturing SMEs are facing in digitalisation is the overload of information and the prolific use of jargon and buzzwords created to describe how digitalisation can assist micro, small and medium manufacturing companies.
Digital Transformation will happen for some companies but in almost all companies, digitalisation will give huge operational efficiencies.
We need to demystify digitalisation and show manufacturing SMEs that engaging with Digitalisation Tools is the same as purchasing new equipment. There is a multitude of tools out there but you need to find the tools that best serve your company.
In your experience, which factors make a transformation journey successful?
Transformation is not a word that I like to use when talking about digitalisation but that aside, there are several factors that can lead to a successful Digitalisation Journey:
Manage expectations – Digital Tools will solve some issues, it will not solve all issues.

Optimisation – There is no point in Digitalising a poor process.

A clear Project Plan – Like all projects, a clear set of objectives and key results are elements that have to be right. Without clear objectives and outcomes, any project, never mind a Digitalisation project, will fail.

Research – Look for the best tools and the best providers of these tools, for your company.
To whom and why would you recommend joining the ADMA TranS4MErs programme?
I would recommend that all manufacturing and manufacturing service providers join the programme. I would suggest that the food and drinks manufacturing companies in Ireland could especially benefit from this programme as I feel that the regulatory burden of Food Safety tracking and tracing in this sector continues as a key challenge.
Anything else you would like to share?
Digitalisation lends itself to Lean & Green practices and in turn by their nature gives rise to more sustainable companies. We understand the global threat the environment poses to our future and so if we can optimise our manufacturers and increase their efficiencies, we can positively influence our environment and ultimately our Sustainability.